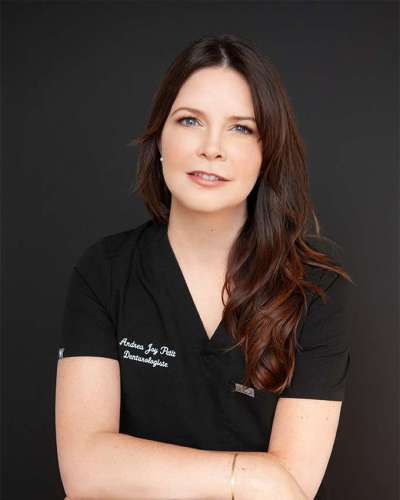 Andrea Joy Petit
Owner and denturist
Before becoming a denturist, Andrea Joy Petit was in the dental field for numerous years as a dental hygienist.
Par la suite, Andréa a songé devenir denturologiste. De ce fait, elle a commencé ses études au sein du Cégep Édouard-Montpetit de Longueuil. C'est en 2011 qu'elle décroche son diplôme !
She began working with Jean Claude, d,d. for nearly 7 years.
Her passion for her work and her clientele has led her to work at the Sainte-Anne Hospital, where she cares for her patients with gentleness and respect.
Passionate about her profession and the way she approaches her patients, she has built up a wealth of experience over the years, working alongside several professionals in the field and regularly attending international training courses.
When Mr. Daoust decided to retire, she bought his clinic and became the owner.
Over time, Andrea succeeded in growing her clinic to the point where she had to hire new denturists to help her. She also delegated her denturology department at the Sainte-Anne de Bellevue Veterans' Hospital to her colleague, Méliza Morin-Nguyen, so that she could devote more time to prostheses on implants, All-On-4.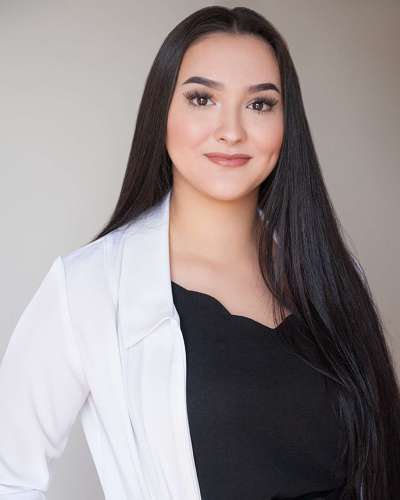 Méliza Morin-Nguyen
Denturist
Méliza Morin-Nguyen started working with us as part of our team in our laboratory before graduating as a denturist.
Andréa saw in her a great talent, just like many other people in the field! The Paul Auprix prize was awarded to her, it's a prize for perseverance, excellence and integrity.
Méliza stands out in our clinic because she's the only one to offer you BPS dentures (Biofunctional Prosthetic System).
As of today, she is in charge of the denturology department of Ste. Anne's Hospital, since Andréa left. Seeing our elders smile again is something that is close to her heart. As a result, she has also chosen to offer services at home because it is important to her that everyone has access to denturology treatments.
Méliza is very gentle and jovial, she really likes her job and gets involved in the clinic, it's an honor to have her in our team!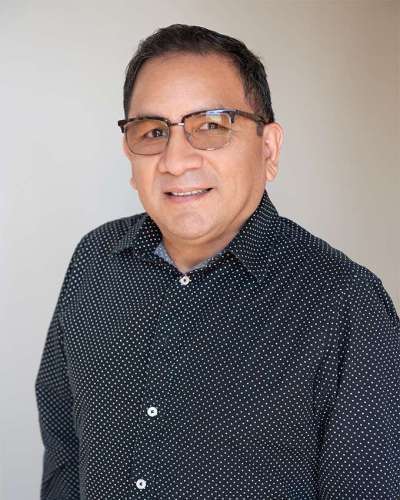 Roy Rabanal is a denturist at our clinic. Originally from Peru, he arrived here in 1993. In all, Roy has 30 years of experience in the oral and dental field.
In 2007, he graduated in denturology from the Cegep Edouard Monpetit. During his final year of studies, he was awarded an honorary degree. This is a higher degree awarded by a school to a person on an honorary basis in recognition of his or her career, work, or outstanding contribution to the enrichment of society.
Roy has been practicing implant supported prostheses for 10 years now and is a great teacher when it comes to explaining individualized treatment plans to each of his patients.
Today, he is part of the multidisciplinary team at several dental clinics in Montérégie West, Eastern townships, and Montreal, where he has his own clinic.
We invite you to schedule a consultation with him, you won't be disappointed!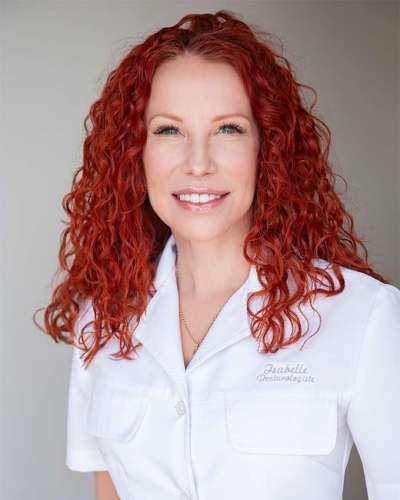 Isabelle Choquette
Denturist
As the daughter of a denturist, Isabelle Choquette has been immersed in denturology since her youth, which inspired her to pursue the art of this profession.
A denturist for more than 20 years, Isabelle defines herself as a smile artist with an eye for detail and craftsmanship.
Perfectionist, meticulous, creative, and organized, she takes her patients' well-being to heart. Her ultimate priority is to share happiness and smiles, and to listen to her patients to meet their needs and expectations.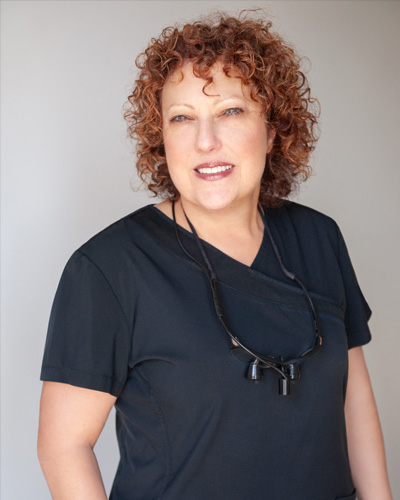 Martine Daigneault
Dental Hygienist
Dental hygienist since 1988, Martine is a graduate of Cégep de Maisonneuve (Montreal).
Having had the good fortune to practice in Switzerland in the 1990s and in the United States (Florida) in the 2000s, her role as a dental hygienist took on a whole new dimension in terms of skills acquisition, technology-level dexterity for preventive treatments and excellent communication and education skills for the optimal overall oral health of her patients.
The coming into force of Bill 15 in September 2020 has enabled her to carry out activities in the areas of oral condition assessment, scaling, polishing and preventive dental care education without the obligation of being under the supervision of a dentist.
It is with great pleasure that Martine has joined the team of Andrea Joy Petit Denturist to offer you her preventive services for a healthy mouth.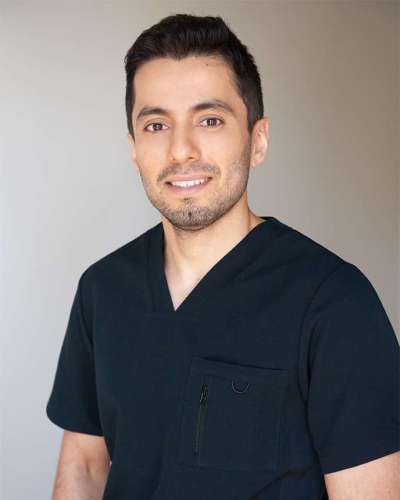 Bahador Kheiri
Dental Technician
Bahador has 15 years of experience as a dental technician, and he's passionate about what he does.
Over time, he has acquired in-depth expertise and a precise understanding of the various stages in the denture manufacturing process.
As a technician, he has many strengths: he tries to keep up to date with new technologies, to improve the precision and efficiency of his work.
Bahador also speaks Persian, enabling him to communicate effectively with patients who speak the language.
He works closely with denturists to deliver high-quality prostheses that meet the high standards of the dental industry.
His goal is to contribute to the improvement of patients' oral health and to bring added value to his work team. Bahador believes in constantly improving his skills and knowledge and is always open to new challenges!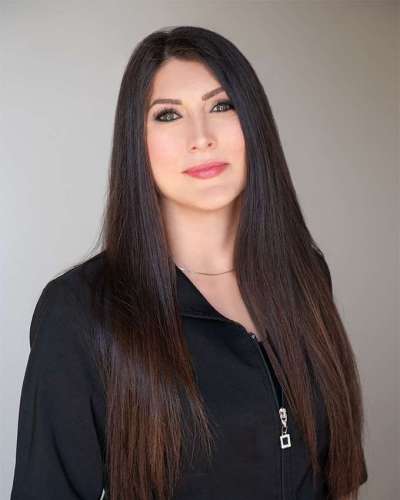 Marine Mailloux
Coordinator
Marine is the coordinator of our clinic.
Surely, she is the first person that you will see upon your arrival to our clinic!
She is there to help you with all your needs and to provide you with follow-ups along the way. She also handles human resources, marketing, and company management.
Marine holds a master's degree in Tourism Management and specialized in high-end establishments. She has worked in several prestigious hotels in France, Spain, and in Quebec. However, during the pandemic and after her maternity leave, she crossed paths with Andrea and changed careers in September 2020.
It's with great enthusiasm that she goes to the clinic every morning to contribute to your services, and to make your experience with us a memorable one.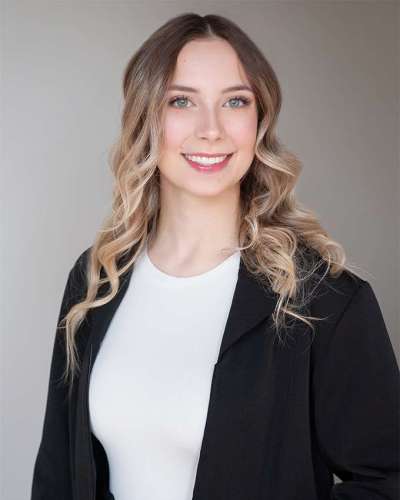 Jenna Lacroix
Administrative Assistant
Jenna is our new administrative assistant.
She recently joined our team, you will have the opportunity to meet her at the reception during the afternoons, and Fridays.
Jenna is currently studying nursing, and health care is a vocation for her. In the past, she has also had the opportunity to work in customer service.
We are happy to welcome her to our team!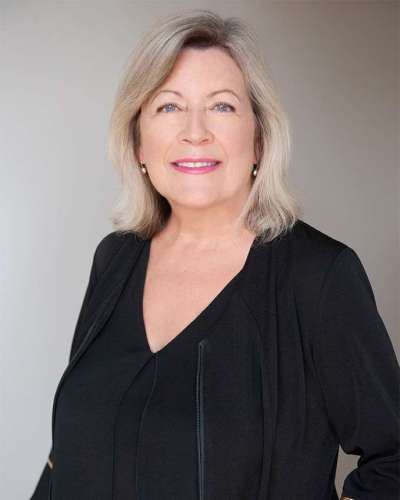 Linda Guenzel
Administrative Assistant
Mrs. Linda Guenzel is Andrea's mother, and after years of experience in the administrative field, she now works at the Sainte Anne de Bellevue veterans' hospital for Andréa's clinic as an administrative assistant.
We're delighted to be able to count on her professionalism and thoughtfulness.